On September 27th at 9 a.m. FATS will be hosting a 5K run in support of Advocates for Injured Athletes (A4IA) on San Diego State University's Sports Deck. This is the first of what FATS hopes to be an annual event in support of A4IA. If you're interested, registration is $20 in advance and $25 at the door and includes a t-shirt. Register now.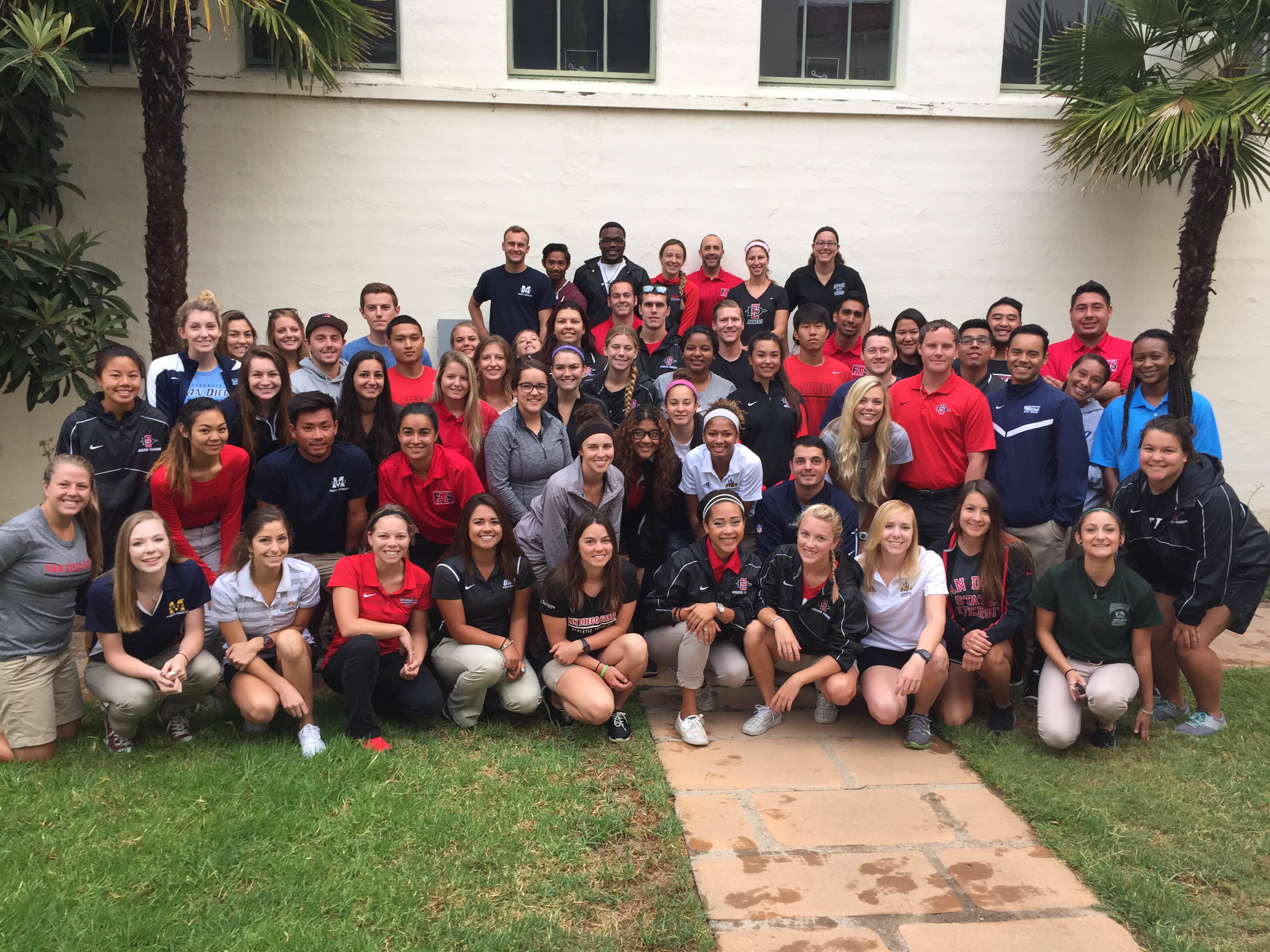 I had the opportunity to speak with Sarah Grimm, Communications Director for FATS about why the group decided to support A4IA. Sarah said, "FATS felt it was important to support an organization that supports athletic trainers right here in San Diego County." Grimm went on to say that many members of FATS participated in A4IA's Relay the Message event this past spring and were sparked to create their own "fun run" to support the important work of A4IA.
Beth Mallon and Advocates for Injured Athletes are grateful for the support of FATS and the San Diego State University Athletic Training Education Program. It is exciting to see that A4IA is not only impacting young athletes through Athletes Saving Athletes™, but the future young athletic training professionals who will be caring for our athletes here in San Diego and beyond.
Find Advocates for Injured Athletes on social media:
Website: www.injuredathletes.org
Facebook: Advocates for Injured Athletes
Twitter: @Advocates4IA
Instagram: AthletesSavingAthletes
To learn more about SDSU Future Athletic Trainers' Society: www.sdsufats.webly.com