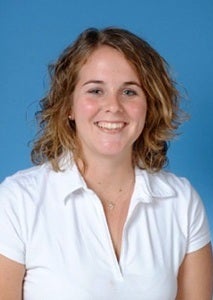 Johna K. Register-Mihalik, PhD, LAT, ATC
Assistant Professor, Exercise and Sport Science
Research Scientist, Injury Prevention Research Center
Faculty, Matthew Gfeller Sport-Related TBI Research Center
Johna Register-Mihalik, medical expert for Advocates for Injured Athletes (A4IA), has published extensively in the area of sport-related concussion and has worked clinically as an athletic trainer at the youth, high school and collegiate level. Her research has focused on prevention, evaluation and management of sport-related concussion in pediatric and adolescent student-athletes. Recently, Johna took the time to speak with me via email regarding concussion tracking and reporting. Accurate reporting of concussions continues to be a challenge. Individual athletes remain hesitant to report symptoms and a systematic tracking of concussions varies depending on the sport and participation level.
A4IA: What are the three biggest challenges in documenting and/or reporting concussions, particularly in those between the ages of 5 – 21 years old?
Johna Register-Mihalik (JRM): In the high school age group while there are challenges for documenting concussions and certainly always room for improvement, there are at least frameworks and systems in place such as the High School RIO System, NATION, and other surveillance mechanisms. In addition, far more high schools have athletic trainers and others who may be able to help document concussions when they occur.
In middle schools and in sports clubs/leagues outside of schools there is often no systematic governing structure in place to promote unified documentation. Furthermore, there is less likely to be an athletic trainer or other medical professional who could assist with this documentation.
When we talk about overall tracking or a registry system, there are many efforts being made to put something like this in various states, but lack of funding and even appropriate training within the sporting community can sometimes make implementation difficult.
A4IA: Are you aware of any state or group that has an effective concussion tracking system that has the potential to be spread to other states and perhaps nationally?
JRM: There are a few surveillance systems that are certainly the best framework available. While no system is perfect, they provide the breadth for us to understand the numbers around these injuries, but again these mainly encompass high school sports. There are up and coming ways through various tracking applications and software that I think may be useful within leagues and teams to track these injuries – as long as there are trained personnel to help do so and that if parents or others are doing this, understand the best way to document.
To my knowledge there is no nationwide youth sports mechanism for tracking these injuries that is widely implemented in youth athletes. The Centers for Disease Control (CDC) are also working on an effective way to understand these injuries as well.
A4IA: What needs to happen at a national level from a tracking perspective to better understand the impact of concussions?
JRM: Currently the infrastructure in youth sports is that specific sport governing bodies would need to promote surveillance and injury documentation through policy and potentially funding. In addition, no matter the push at the national level, we will also need to continue to work at the grass roots level as there are many youth sports organizations that may be unaffiliated with a national governing body. Certainly state level legislation and polices can also help to improve the mandates around tracking of concussions, but the appropriate tools also have to be in place for effective implementation. These mandates and policies also need teeth and oversight in order to be truly effective. Parents can also be a powerful tool in pushing for injury tracking within their child's sport.
A4IA: What is your one take away message about concussions and youth sports?
JRM: Play smart and play safe. It is important that youth sports organizations have the appropriate policies and programs in place to promote playing sports as safely as possible. One key component of this is to have coaches who are properly trained and educated not only in the sport they teach/coach, but in general safety measures and procedures, including emergency action plans and response. All of these facets can help to create a more positive sporting environment, that promotes well-being across the board.