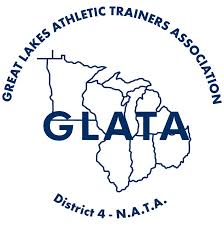 Each year in March the National Athletic Training Association asks us all to take an active role in supporting the athletic training profession and more specifically the individual athletic trainers in our lives and the lives of our families through National Athletic Training Month (NATM). This year we're reminded that athletic trainers provide - A Safer Approach to Work, Life and Sport. Think of your athletic trainer and all they've done to keep you safe - take a minute and say thank you.
Advocates for Injured Athletes would like to say thank you to all the athletic trainers out there keeping young athletes safe and especially to those who continue to support the mission of A4IA and its Athletes Saving Athletes (ASA) Program. Beth and Tommy Mallon will tell their story along with Brittan Sutphin and William James at the Great Lakes Athletic Trainers' Association (GLATA) meeting on Friday March 11th at 4 p.m. As this year's Pinky Newell address Beth Mallon, Tommy Mallon, Riki Kirchhoff, DPT, ATC, Brittan Sutphin, William James and Stacey Ritter, MS, ATC will talk about the difference an athletic trainer has made in their lives.
Saturday March 12th A4IA will be presenting the ASA Program to athletic trainers attending the conference. It is a chance for athletic trainers to see the ASA program and spend time with Will, Brittan and Tommy the three founding program ambassadors. The program was created with two goals in mind; creating an exclusive tool for athletic trainers to help raise awareness about the important role of the profession and to help educate athletes in basic sports safety, helping them to become more aware of their own health and the health and safety of their teammates. Until athletic trainers are available at every school and every sporting event athletes must continue to help each other by recognizing when a teammate is in danger and getting help.
For those of you who don't know, William E. "Pinky" Newell is a member of the NATA Hall of Fame. He served as chief athletic trainer at Purdue University from 1949 – 1976. He also served as an assistant professor at Purdue. He is acknowledged as the father of NATA and he is remembered annually at GLATA and Eastern Athletic Trainers' Association (EATA) meetings via the keynote address.
To learn more about:
- GLATA Meeting & Symposium
- National Athletic Training Month
- Athletes Saving Athletes
- William E. "Pinky" Newell