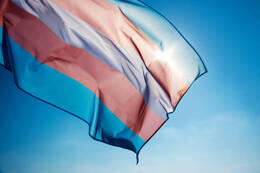 OPENING STORY:
Brandeis assistant athletic trainer Mandy Nicoles shares how she became an advocate for transgender athletes very early in her career. Her first job at a small all women's college is where she met her first transgender athlete during his first year. As a result of transitioning, he would not be allowed to compete as senior because at the time the NCAA did not allow transgender athletes to participate at single sex institutions.
The experience of supporting him through his transition prepared her for supporting future transgender athletes, including supporting a swimmer at Harvard who initially competed on the women's swim team, but transitioned during a gap year and was declared eligible to participate on the men's team after his transition. Mandy was there every step of the way, completing the paperwork required by the NCAA and supporting his health care needs both pre and post transition. She often speaks at conferences and remains an advocate for transgender athletes, supporting athletic departments (including sports medicine programs) in developing policies that are supportive of transgendered athletes. Read the full story HERE.
FRAMING THE ISSUE:
Currently, more than half of all state legislatures are considering legislation that limits transgender athletes' ability to seek gender-affirming health care and/or participate in sports reflective of their gender (instead of sex). If legislation passes it has the potential to put athletic trainers in the middle of a hotly debated issue. For the latest status of legislation impacting the LGBT+ community check out THIS list from the Americal Civil Liberties Union (ACLU). Are you a visual person? Check out THIS interactive map that tracks a number of LGBT+ equality issues. The map can be sorted by state and/or by issue.
According to the Movement Advancement Project (MAP) an estimated 64,700 transgender youth (ages 13 – 17) live in the states considering bans on access to critical medical care, including transgender affirming care deemed best medical practice by all major medical associations in the US. Research shows denying appropriate medical care to transgender youth is known to increase rates of depression, suicidal behavior, self-harm and self-isolation. MAP provides many helpful infographics HERE.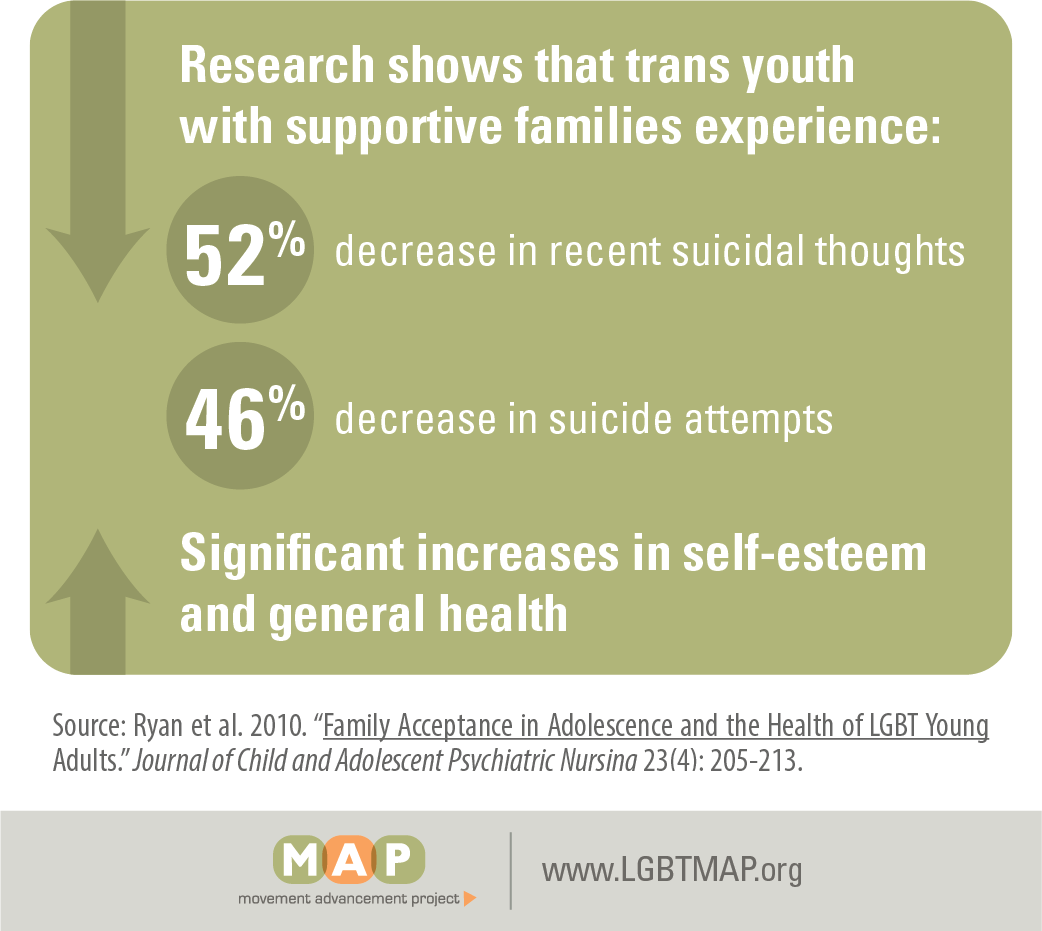 Access to medical care is supported by:

American Academy of Pediatrics
American College of Obstetricians and Gynecologists
American Psychological Association
World Professional Association for Transgender Health
CODE OF ETHICS & TRANSGENDER ATHLETE HEALTH CARE:
Section 1 of the NATA Code of Ethics states, "Member shall practice with compassion, respecting the rights, well-being, and dignity of others." This section explicitly lists gender identity as a protected, creating an ethical expectation that athletic trainers will provide compassionate, affirming care to transgender athletes. For those working in states where anti-transgender legislation is being considered could making caring for these athletes complex.
Legislation considerations aside, it is one thing to be ethically expected to provide care, but it's another to know what transgender affirming care looks and feels like. Recent studies from the Journal of Athletic Training have started to explore transgender athletes' experiences in the athletic training setting and athletic trainers' preparedness to care for transgender athletes. According to Munson and Ensign (2021) athletic trainers are accepting, but have much to learn as it relates to transgender athletes. According to one of the study participants, "The athletic trainers I have interacted with have all seemed ignorant. They didn't all seem unaccepting in any way, but just ignorant, is an accurate term for that; had no idea how to interact with me as a trans athlete."
On the positive side, for those that create a clear sense of support and can work with transgender athletes to acknowledge less than ideal situations, trust grows and transgender athletes are likely to be more willing to be their authentic selves, asking for help when they need it. One participant stated, "They always sort of briefed me for that; they were like, "Hey, we're going to have to use this name because that's your legal name, we're going to have to use this information, even though we know that may not be true to who you are (Munson & Ensign, 2021)."
Looking at providing care from the perspective of athletic trainers, Eberman, et al. (2021) found that while athletic trainers are concerned with creating an affirming space, a trusting relationship and supporting the mental health of their transgender patients, a lack of education combined with perpetuating common misconceptions has led to inconsistent care for transgender athletes. Athletic trainers may or may not have addressed transgender health care as part of their formal training, but a willingness to participate in targeted professional development opportunities could help eliminate common misconceptions (ex.: transitioning is a broader term for all components of the process and is not specific to addressing the physiological component of hormone therapy), and support athletic trainers in developing the vocabulary to relate effectively to their transgender patients. Read the entire study HERE.
For the athletic trainers who identify as LGBTQ+ a poster presentation from Findlay University suggests that athletes are much more concerned with receiving thoughtful, evidence-based and competent health care from any athletic trainer irrespective of how the athletic trainer identifies (e.x: straight, gay, lesbian, nonbinary, cisgender). View the POSTER.
ADDRESSING KNOWLEDGE GAPS & MISCONCEPTIONS:
Need some place to start your educational journey? First and foremost, check out the link to the World Professional Association for Transgender Health (WPATH) - or any of the other links available throughout this blog.
Here are a few more targeted resources:
Sample Athletic Department Inclusion Policy: Willamette University
GLSEN: On the Team: Equal Opportunity for Transgender Student Athletes
NCAA: Inclusion of Transgender Athletes
ACLU: Four Myths About Trans Athletes, Debunked
Mayo Clinic: Transgender Facts
LA County Public Health: Transgender Health
UCLA Health: Gender Health Program
Disclaimer: The content contained in this blog is for informational purposes only. The content is not intended to be a substitute for professional medical advice, diagnosis or treatment. Always seek the advice of your physician, athletic trainer, or other qualified health provider with any questions you may have regarding a medical condition. If you think you may have a medical emergency, call your doctor or 911 immediately.