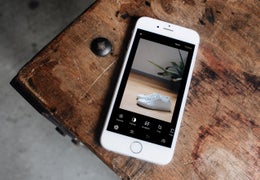 It's been over a month since stay-at-home orders have been issued by Gov. Newsom. The latest reports suggests we'll need to continue for at least another month before California even begins to slowly relax social distancing requirements - meaning we'll all continue to look for ways to stay engaged and healthy for the foreseeable future. So, I thought perhaps it was time for an app and website refresh since you may be looking for some new options to add to your repitoire.
So what's your pleasure? A new approach to mindfulness, a free ebook or class, or maybe rewatching your favorite sporting event or going to the opera - find a category below and check out the options. If you're not finding what you're looking for here, an Internet search may do the trick if you're looking for something specific.
Please keep in mind that these resources are compiled from a number of news outlets, professional organizations and a dash of personal experience. I am not being compensated by the likes of Amazon, Nike or Marvel to post thier items here. I just think they looked useful or fun. Enjoy!

| | |
| --- | --- |
| Audible | Audible has increased its free ebook offerings, especially for young adults. |
| Comixology Unlimited | Free trial extended to 60 day with over 25,000 titles available (comics and graphic novels). |
| Kindle | Amazon's e-reader is offering a number of free books. |
| Marvel Unlimited | Marvel Comic Digital free subscriptions via Marvel Unlimited app (IOS or Android). |
| National Emergency Library | Internet Archive has put together a collection of over 1 million resources for remote teaching, research and independent scholarship. |
| Scribd | eReader is offering free access for 30 days without credit card information. |

| | |
| --- | --- |
| Fender Play | Get three months of guitar or bass lessons for free. |
| Gibson via Amped app | Get three months of guitar or bass lessons for free by signing up for Amped. |
| Ivy League Classes | Many schools are offering over 450 online classes for free during the pandemic. |
| Nikon School | Offfering its online photography classes for free until April 30th - see the site to see if they have extended the deadline. |
| Scholastic Learn at Home | Free content for kids, sorted by grade level to keep kids engaged and learning. |
| Yale's Happiness Class | This is Yale's most popular class - now available for free online. |


| | |
| --- | --- |
| FitOn | Like to work out with celebrities? Here's your chance for free. |
| Down Dog App | A yoga app that traditionally is a paid service is offering free access. Currently access is until May 1, 2020, but it could be extended if stay-at-home orders continue. |
| Nike Training Club | Nike Training Club premium is currently free for anyone, but you will need to create an account. Offers a number of workout activities and options. |
| Peleton | You don't need a bike to use the app. Peleton is currently offering a 90-day trial,b ut credit card information will need to be posted. |
| StudioSweat - Virtual Gym | StudioSweat On Demand is a paid virtual gym, but thanks the YMCA San Diego residents can use this like to get free virtual workouts for a limited time. Read the entire link for steps to sign up. |

| | |
| --- | --- |
| Jackbox Games | While there is a fee associated with these, they do have some pack deals going on right now, to make it cost effective. There are options to play virtually with up to 8 people in most cases. You will just need an online meeting app such as Zoom. |
| Learning Games for Kids | This article provides some learning game recommendations for kids. |
| Skribble.io | Provides the ability to create private room so you're with friends and family. Word drawing game, perhaps best for kids and families. |
| Sporkle | A wide-ranging online trivia website. For friends and families alike. |
| Uno! online | Web-based option for playing Uno! with friends. |

| | |
| --- | --- |
| 10% Happier | Links directly to free Coronavirus Sanity Guide of free resources to help with mental health and mindfulness. |
| Calm | One of many sleep,meditation and mindfulness apps - it's important to find one that works for you. Fees may apply. |
| CBT-i-Coach | for people who are engaged in Cognitive Behavioral Therapy for Insomnia with a health provider, or who have experienced symptoms of insomnia and would like to improve their sleep habits. Developed with Veterans in mind. Collaboration between VA, Stanford and DoD. |
| Happify | Science-based activities to improve mood and decrease stress and anxiety. |
| Headspace | A meditation and relaxation app; "weathering the storm" is a particular favorite in these time. This is a fee-based app, but Headspace Plus is being offered free to healthcare providers. |
| InsightTimer | Offers a library of over 40,000 free guided meditations. There are additional optons for those who wish to become paying members. |
| Mindfulness Coach | Free mindfulness app designed specifically for veterans and service members. Available on either IOS or Andrioid. Created by VA Center for PTSD. |
| MindShift CBT | App developed by Anxiety Canada to provide evidence-based mental health relieve using proven cognitive behavioral therapy techniques. App is currently available for free. |
| PsyberGuide | An app-based guide to mental health apps. Want to know which apps are credible, easy to use and effective? This guide can help. It explains the rating criteria and reviews a number of mental health apps. |
| PTSD Coach & PTSD Family Coach | These apps were developed by the VA with veterans and service members in mind, but can be useful for anyone who has or is suffering from PTSD. |
| Sanvello | Another app option for addressing anxiety and stress. Offering free premium access during the pandemic - follow the steps in the link. |
| Stop, Breathe & Think | Offering a number of free meditations. Premium services also available for a fee. |
| UCLA Mindful App | Desinged by the UCLA Mindful Awareness Research Center (MARC) it provides a number of free meditaiton and minfulness activities and resources. |

| | |
| --- | --- |
| Amazon Prime - Kids TV | Amazon is offering free kids TV shows via its Amazon Prime service, even for non-subscribers. |
| Netflix Party | The link is for the Google Chrome Extension plug in. The plug-in allows you to enjoy Netflix with others, even when you're not in the same place. |
| Streaming Service Options | Many streaming services have added or extended free trials during the pandemic. Some will require you to set up and account and enter credit card information. |
DISCLAIMER: The content contained in this blog is for informational purposes only. The content is not intended to be a substitute for professional medical advice, diagnosis or treatment. Always seek the advice of your physician, athletic trainer, or other qualified health provider with any questions you may have regarding a medical condition. If you think you may have a medical emergency, call your doctor or 911 immediately.