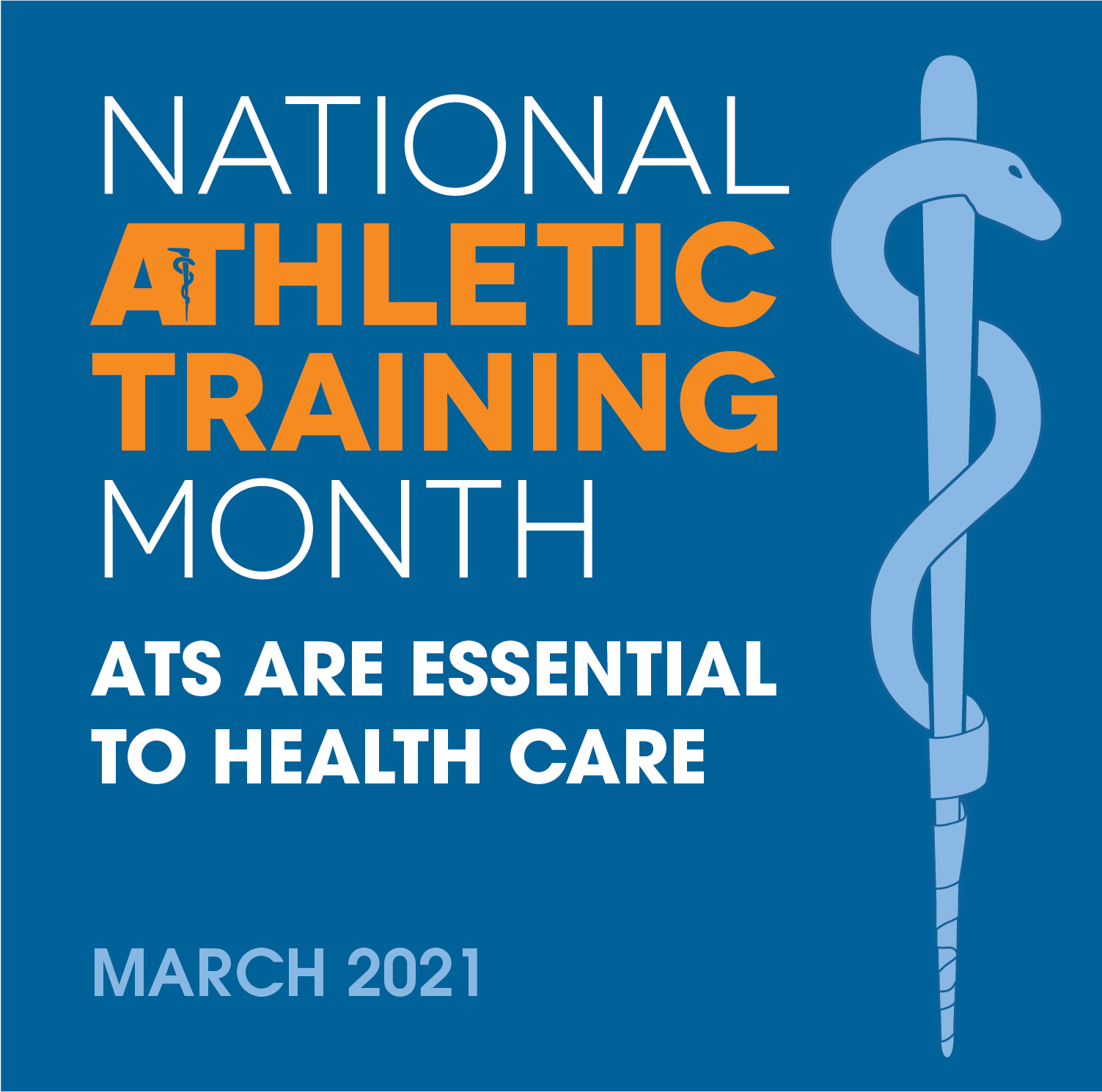 Happy National Athletic Training Month!
Given all that has happened over the last year or so I encourage all athletic trainers to stop, take a deep breath, and pat yourself on the back for continuing to work through a once-in-a-lifetime pandemic keeping yourself and patients safe. If there was ever a question as to whether athletic trainers' clinical skills, passion, adaptability and perserverance were top notch COVID-19 has proven there is no doubt.
To that end, this year's theme, ATs are essential to health care, is more than appropriate. It also got me wondering, what does essential mean? If you ask Webster's Dictionary you'll find:
Essential (n.) - of the utmost importance: BASIC, NECESSARY, INDISPENSABLE
The Basics:
The Necessary:
The Indispensable:
Further Exploration:
Association for Applied Sports Psychology: http://www.appliedsportpsych.org/
American College of Sports Medicine: http://www.acsm.org/
American Orthopedics Society for Sports Medicine: http://www.sportsmed.org/
American Society of Biomechanics: http://www.asbweb.org/
Athletic Training & Sports Health Care Journal: https://www.healio.com/orthopedics/journals/atshc
College Athletic Trainers' Society: http://www.collegeathletictrainer.org/
At Your Own Risk: https://www.atyourownrisk.org/
Board of Certification, Inc.: https://www.bocatc.org/
Commission on Accreditation of Athletic Training Education: https://caate.net/
International & National Athletic Training Associations: https://www.nata.org/professional-interests/international/resources/associations
Journal of Athletic Training: https://meridian.allenpress.com/jat
Korey Stringer Institute: https://ksi.uconn.edu/
National Athletic Trainers' Association: http://www.nata.org/
National Academy of KinesiologY: http://www.nationalacademyofkinesiology.org/
Sports Health Journal: https://journals.sagepub.com/home/sph
Sports Medicine & Health Science Journal: https://www.sciencedirect.com/journal/sports-medicine-and-health-science
World Federation of Athletic Training & Therapy: https://www.wfatt.org/
**This list is not all inclusive and is meant to be sample of resources to introduce you to the profession of athletic training.
Disclosure: The content contained in this blog is for informational purposes only. The content is not intended to be a substitute for professional medical advice, diagnosis or treatment. Always seek the advice of your physician, athletic trainer, or other qualified health provider with any questions you may have regarding a medical condition. If you think you may have a medical emergency, call your doctor or 911 immediately.
Image Credit: National Athletic Trainers' Association (NATA)