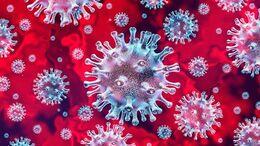 Health Care Through Action has taken on an entirely new meaning as March has progressed. It is suddenly much bigger than National Athletic Training Month, it's about being vigilant during the COVID-19 pandemic. In a time when governments, businesses and health authorities are taking unprecedented steps to slow the spread of the virus the new norm is social distancing and self-quarantine. In these unique times it's important to maintain perspective and stay safe, not just for ourselves, but for our communities.
Reminder #1 – We are in this together.
Many of the things people are being asked to do in this time are challenging both personally and professionally. It's hard not to go against the recommendations of social distancing and self-quarantine for several reasons. While acknowledging that no two people are in the same situation, it is a time to remember that the sacrifices you are making now by following the CDC recommendations are not only protecting you and your family, but other members of your community, especially those at high risk.
A global perspective from John Hopkins: Global Map
*Click image for more information

CDC: COVID-19 Symptom Checklist
Reminder #2 – Wash your hands.
It may seem odd, but in many cases, it's just that simple. The easiest and most effective way to eliminate the spread of disease is to wash your hands with soap and water for at least 20 seconds (sing "Happy Birthday" in your head). Hand sanitizer containing 60% alcohol should be used only in cases where soap and water are not available. Remember, if you're not sick, wearing a mask won't help you, save the masks for those that are sick or for use by your local health care providers. Use this CDC poster as a reminder on how to protect yourself and your family.
Additionally, follow recommendations on disinfecting your home as provided by the CDC.
Reminder #3 – Turn off the news.
It is important to keep up on the latest related to COVID-19 to help maximize preparedness and minimize anxiety and/or fear but being connected 24/7 can increase the likelihood of anxiety and stress. Do not forget to take a break, turn off, shutdown and unplug from COVID-19 news periodically. Take some time to step away, pick up a good book, play a board game or get in a workout to recharge. Need some other ideas about how to practice some self-care during the pandemic, check out this list.
Reminder #4 – Stay compassionate and connected to your humanity.
When you're not taking some "no screen" time technology can be a great way to stay connected with your friends and family even when you are unable to participate in your usual hangouts and get togethers. Find a creative way to connect – video chats, phone calls, and much, much more. We're in this together and it's important to stay grounded. If you need some ideas, check out the list at the bottom of this article.
Fight stigma. Foster compassion. Build emotional resilience.


Reminder #5 – Please ask for help.
Everyone's situation is different. We all have a varying degree of resources and options to get through the pandemic, whether you're self-quarantining, under a shelter-in-place order or are staying home to care for your children who are not in school. Chances are we all need support of some kind. Depending on where you are the resources can vary since most resources are being managed at the state and local level. For those in San Diego, the easiest place to look for a wide range of resources for food, housing, and employment assistance is 2-1-1 San Diego. They are a nearly one-stop-shop for community support services. If you're looking for options to keep your children engaged in school with learning ideas or finding access to the Internet, the California Department of Education has a list of resources. For the latest on how the federal government is providing support during this time, visit USA.gov. We're also in the middle of the President's 15 days to slow the spread.
Stay safe. Stay connected. Stay kind.
Other Resources:
Journal of the American Medical Association Network
National Athletic Trainers' Association
DISCLAIMER: The content contained in this blog is for informational purposes only. The content is not intended to be a substitute for professional medical advice, diagnosis or treatment. Always seek the advice of your physician, athletic trainer, or other qualified health provider with any questions you may have regarding a medical condition. If you think you may have a medical emergency, call your doctor or 911 immediately.
Photo credit: Nature.com