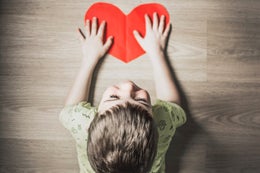 The American Academy of Pediatrics (AAP) has officially published the updated, Sudden Death in the Young: Information for the Primary Care Provider. Announced in June, this update recommends that all children despite athletic status should be undergo cardiac screening on regular basis. This recommendation acknowledges the impact of sudden cardiac arrest (SCA) and sudden cardiac death (SCD) in young people on their family and community irrespective of athletic status. So much attention has been paid to the impact of SCA/SCD in the athletic population and the importance of screening that it has unintentionally created a myth that non-athlete children are not at risk for these conditions. While it is difficult to accurately determine the prevalence of SCA in athletes. Currently 356,000 people in the US suffer sudden cardiac arrest annually. A new NEMSIS study estimates nearly 23,000 youth experience SCA annually, over three times more than the 7,000+ reported by the American Heart Association (AHA) and cited by the AAP.
These recommendations are directed at the primary care physician (PCP), the provider most likely to have a long-term relationship with the child and family in combination with the likelihood of regular examinations. "PCPs, as the preeminent providers of health care to children, should be aware of the features of the clinical history, family history, and physical examination suggestive of a risk for SCA and SCD. (Erickson, C & et al, 2021). The key takeaways from these guidelines (Erickson, C., 2021) are listed as follows:
*Cardiac screening should be part of children's routine health care
*A thorough and detailed child and family history and physical exam are the foundation of assessing for SCA/SCD risk
*When SCA risk is a concern ECG should be the first test ordered and the results should be reviewed by an appropriate pediatric specialist; do not trust the computer interpretation of ECG
*While screening is important for primary prevention, secondary prevention strategies such as emergency action plans, access to AEDs and increase community members trained in CPR should also be employed
*Survivors and SCA and their family members should be evaluated to determine potential genetic connections
To read the full AAP guidelines, click HERE.
If you are not familiar with the American Heart Association's (AHA) 14-question cardiac screening guidelines (Circulation, 2014), review THIS. These are the guidelines on which the new AAP guideline is based. Both the AAP and AHA recommend ECG screening only when potential SCA risk is a concern identified based on family history and physical examination.
Research continues in an effort to determine whether ECG screening should be the standard of care for young athletes as part of primary prevention efforts here in the United States. This is in contrast to the European Society of Cardiology that has recommended systematic ECG screenings for all athletes since 2005. Early research in the US supported AHA screening as opposed to ECG screening, but based on a 2019 study that compared AHA 13-question screening directly to ECG screening in high school athletes, the tide could be changing (Williams, E., et al). If ECG results are read by properly trained professionals, results show that ECG outperforms the AHA cardiac screening. This is the first study of its kind so guidelines are not likely to change soon, but it does open the door to resolving one of the most hotly debated components of the cardiac screening guidelines for athletes. Read the full study HERE.
For those who feel the research supports systemic ECG screening of athletes (and potentially all children) there are a number of non-profit organizations who support cardiac screening events. For those of you in Southern California, the Eric Paredes Save a Life Foundation is one such foundation. To learn more about them and their Screen Your Teen program visit, www.epsavealife.org.
While I am not directly familiar with these other organizations here is a list of others that promote awareness, education, training related to sudden cardiac arrest. Many of them focus on screening athletes, but not all. Take the time to educate yourself about these new guidelines and familiarize yourself with local resources that provide education and services related to pediatric cardiac screening.
The Chad Foundation for Athletes & Artists (NY)
Dominic A. Murray 21 Memorial Foundation (NY)
John Taylor Babbitt Foundation (NJ)
Kyle J. Taylor Foundation (CA)
Kristoffer Larsen Big Heart Memorial Foundation (IL)
Louis J. Acompora Memorial Foundation (NY)
Ryan Lopynski Big Heart Foundation (VA)
Smiling Hearts: Nick Blakely Foundation (FL)
Steven M. Gootter Foundation (AZ)
Sudden Arrhythmia Death Syndromes Foundation (UT)
Sudden Cardiac Arrest Association (CA)
Sudden Cardiac Arrest Foundation (US)
Tekau's Heart Memorial Foundation (MD)
Thomas Smith Memorial Foundation (MI)
In Memorium: Jerry Gambardella d. November 14, 2001
Disclosure: The content contained in this blog is for informational purposes only. The content is not intended to be a substitute for professional medical advice, diagnosis or treatment. Always seek the advice of your physician, athletic trainer, or other qualified health provider with any questions you may have regarding a medical condition. If you think you may have a medical emergency, call your doctor or 911 immediately.
Image Credit: Photo by Anna Kolosyuk on Unsplash