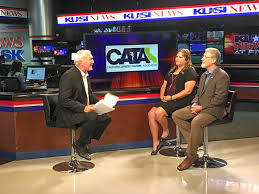 CURRENT STATUS OF AT LICENSURE IN CALIFORNIA:
It's a new year and it's a new attempt to gain licensure for athletic trainers in California. AB 1510 had made it to committee near the end of 2017, but the resignation of the bill's sponsor, Matthew Dababneh means a new sponsor is needed. According to the California Athletic Trainers' Association (CATA), Assembly member Kevin Mullin (D-San Mateo), Assembly Pro Tem, has agreed to carry the bill for licensure of athletic trainers in California during the upcoming legislative session. Specifics related to the bill, including the new number designation will be announced as soon as it's available. The CATA Governmental Affairs Committee has been working diligently to address this specific hurdle for several years as California remains the only state in the country that does not license athletic trainers. The general sense around the state seems to be, it's time to make this happen for the safety of California's young athletes and the professional protection of properly credentialed athletic trainers and is supported by many major national organizations.
Various publications from the last year continue to emphasize why licensing athletic trainers is critical to the safety of high school athletes across the state. Some of the important points highlighted by these articles related to protecting the 800,000 high school athletes in California include:
Athletic trainers are not currently required in all high schools
Approximately half of schools have athletic trainers (only about half of those are full time)
Anywhere from 16.2% to 30% of people who refer to themselves as "athletic trainers" are not certified
While coaches are trained in First Aid and CPR they are not trained to make treatment and/or return to play decisions for any injuries, more specifically for concussions or other potentially emergent conditions.
THE OPPOSITION TO LICENSURE:
In opposition, the California Physical Therapy Association (CPTA) continues to express concerns related to the passage of this legislation. According to the latest published statement by the CPTA on December 7, 2017, it believes that AB 1510 establishes a scope of practice for athletic trainers beyond their level of education and training, suggesting legislation should limit athletic training practice to athletes in the athletic setting. The statement goes on to support title protection for athletic trainers as the CPTA "agrees that no individual should represent himself/herself as a certified athletic trainer without having acquired the proper education and training." While it's not clear what the specific language will be in this version of the bill, the goal remains licensure, not just title protection. To more clearly understand the hurdles and challenges faced by the athletic training profession in California as it relates to professional licensure, review the Physical Therapy Board of California Board Minutes from May 24-25, 2017.
HOW YOU CAN GET INVOLVED:
If youth sport safety is important to you, get involved:
Call and/or write your state representatives
Call and/or write your school district's superintendent and school principals and athletic directors to request athletic trainers be available
Verify that your school's athletic trainer is properly credentialed through the Board of Certification, Inc.
Support your local school and sports organizations in making properly credentialed athletic trainers available
If you know a physical therapist, let them know why licensing athletic trainers is important to you
Over 200 California athletic trainers will be making their own case to various state representatives during the 10th Annual Hit the Hill Legislative Day on February 26, 2018 in Sacramento, signifying the beginning of the latest campaign to license athletic trainers. If you're an athletic trainer in California consider joining "Hit the Hill Day" and help 2018 be the year athletic trainers are licensed in California.
CALIFORNIA AT LICENSURE IN THE NEWS:
January 24, 2018: Roughly Half of California Schools are Without Athletic Trainers (Fox Sacramento)
November 14, 2017: California Doesn't Regulate Athletic Trainers. Here's Why that's Bad for High School Athletes (OC County Register)
October 5, 2017: Here's How to Better Protect High School Athletes From Injury (Sacramento Bee)
August 30, 2017: SDSU's Steve Fischer: How California Can Keep Athletes Safe (San Diego Union Tribune)
August 9, 2017: CA Ranked Poorly in Keeping High School Athletes Safe (ABC 10 News)
March 11, 2017: Local Athletic Trainers Back Push for State Licensing Program (The Press Democrat)
February 2017: Groups Urge California to Regulate Athletic Trainers (Athletic Business)
February 6, 2017: Schools Falling Short in Hiring Full-Time (Athletic) Trainers (SD Union Tribune)
Advocates for Injured Athletes continues to work to support licensure for athletic trainers in California, in an effort to bring athletic trainers to every high school campus in America, a key strategy in support of A4IA's overall mission to promote sports safety and to provide essential support, education, and resources to help keep athletes safe.
Disclaimer: The content contained in this blog is for informational purposes only. The content is not intended to be a substitute for professional medical advice, diagnosis or treatment. Always seek the advice of your physician, athletic trainer, or other qualified health provider with any questions you may have regarding a medical condition. If you think you may have a medical emergency, call your doctor or 911 immediately.