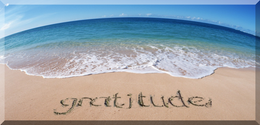 I'm sitting here writing this month's blog thinking, "I can't believe Thanksgiving has come and gone." With that in mind, I thought I'd do something a little different. I want to take look back at my time with Advocates for Injured Athletes and highlight the immense gratitude I have for being able to play a role in this organization and its efforts to improve youth sports safety in California and across the United States. It's been an amazing six years and while there will always be the next goal to achieve, I want to celebrate the successes of Advocates for Injured Athletes (A4IA) and the broader youth sports safety movement.
First and foremost, thank you to Beth Mallon for taking a chance on me six years ago. I reached out to you on a whim, as I had just relocated to San Diego and was looking to find a way to be active in the athletic training community. Since our first meeting, it's been my privilege to have an on-going role with A4IA as a facilitator of the ASA Program™, blogger, Facebook "poster" and regular "Jill of all trades". Since that time, I've seen A4IA grow and preserve in its support of athletic trainers and their key role in athlete and sport safety.
Secondly, I'm grateful that I have been able to honor Jerry Gambardella, Jr. and his family as I continue to ensure that more families don't have to go through what they did on November 14, 2001. While it feels as if 2018 has its share of young athletes passing away during sports participation, this list of "AT Saves" shows the incredible impact athletic trainers have for both athletes and spectators. Here are some highlights from around the US in the last 12 months:
Finally, I'm grateful that I get to work with a wide range of people who continue to push for continued innovation, legislation, and education in support of youth sport safety. While, the push continues for athletic trainer licensure in California other legislative progress has been made with the passage of the Sports Medicine Licensure Clarity Act of 2018, signed into law in October allows sports medicine professionals to the full extent of their license when traveling across state lines.
Additionally, a thank you to all of you who have taken time out of your schedules to meet and/or speaking with me for this blog:
Erik Schwartz, ATC, UMass-Lowell
Laura C. Decoster, ATC, NHLAT, New Hampshire Musculoskeletal Institute
Amy Hollingworth, ATC, RN, NHLAT, New Hampshire Musculoskeletal Institute
Jillian Barber, Sharp HealthCare
Christina Scherr, MEd, ATC, Poway Unified School District
Jamie Adams, MEd, ATC, NASM-CES, Cuyamaca College
Michael Chisar, MS, ATC, Diablo Valley College
Laura Luxemburg, Ssubi is Hope
Mike West, ATC, Patriot High School
Jason Bennett, DA, ATC, Cal-State Fullerton
Dan Squiller, Izu Trail Journey
Thank you. Thank you for making a commitment to the cause of youth sport safety by participating in ASA™, promoting sport safety concepts to others and most of all for advocating for your local athletic trainer(s). It is a privilege to be part of something that is making a difference and saying, "I'm grateful" doesn't even begin to cover it.
I'm looking forward to celebrating another amazing year and I've very hopeful for what's next in the coming year. Athletic trainers save lives – let your athletic trainer know how grateful you are for them.